Hi, I'm Joe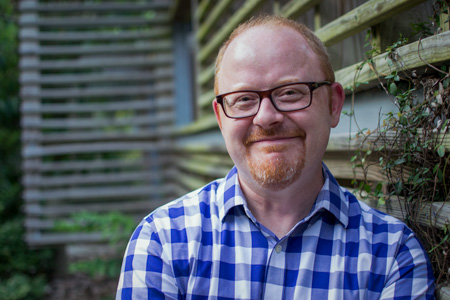 I'm a product strategist, product designer, product manager, and team lead for hire. I work with teams large and small to make or improve their products and services.
I talk to people, figure things out, make a plan, get things done, and lead teams forward toward their shared goals.
That means leading facilitations, gathering requirements, doing fieldwork, creating low-fidelity digital designs and prototypes, writing product specs and diagramming data flows, coordinating team efforts, managing backlogs, gathering customer feedback, and creating sales enablement tools and materials.
The common thread among much of my work is the human-centered digital transformation that is required to make new and existing products and services competitive in a changing world. To do this work, I've had to learn a lot about finding shared meaning, setting goals, and how to tackle the uncertainty and iteration required to bring a concept from idea to reality. Both internally to a team doing this work, and externally where the customers engage us, a perspective of humility and empathy is paramount—that's why I call myself a professional humanist in addition to all of the above.
For the last decade, I've worked for myself in one form or another. In 2007 I created the concept and business plan for Sparktivity, a professional services firm that offered digital product design, development, and management. At my firm, we focused on finding people-first ways to put design into action via technology. With other designers, technologists, and social scientists on staff, over a seven year run my firm helped local, national, and global companies do their best work in a changing world.
Amidst all I learned at Sparktivity, one principal emerged above all else: building things that started with an understanding of the needs of the people involved, and not with a specification or a predetermined set of tools or technologies, always produced dramatically better results.
Before Sparktivity, I spent seven years in Chicago and two in Raleigh with design, technology, and marketing positions in the advertising, publishing, entertainment, and consulting industries. I followed my self-designed BA in graphic design & interactive multimedia from Columbia College Chicago with a decade of continuous certification from Apple, Red Hat, and others, focused on web, open-source, mobile, and agile technologies.
I'm a past President of AIGA Raleigh, I remain an Advisor to the board, and I'm a past member of the Chapter Advisory Council for AIGA, the professional association for design.
More about me: detailed work history, notable projects, & narrative resume.