Northwestern Mutual + B&EA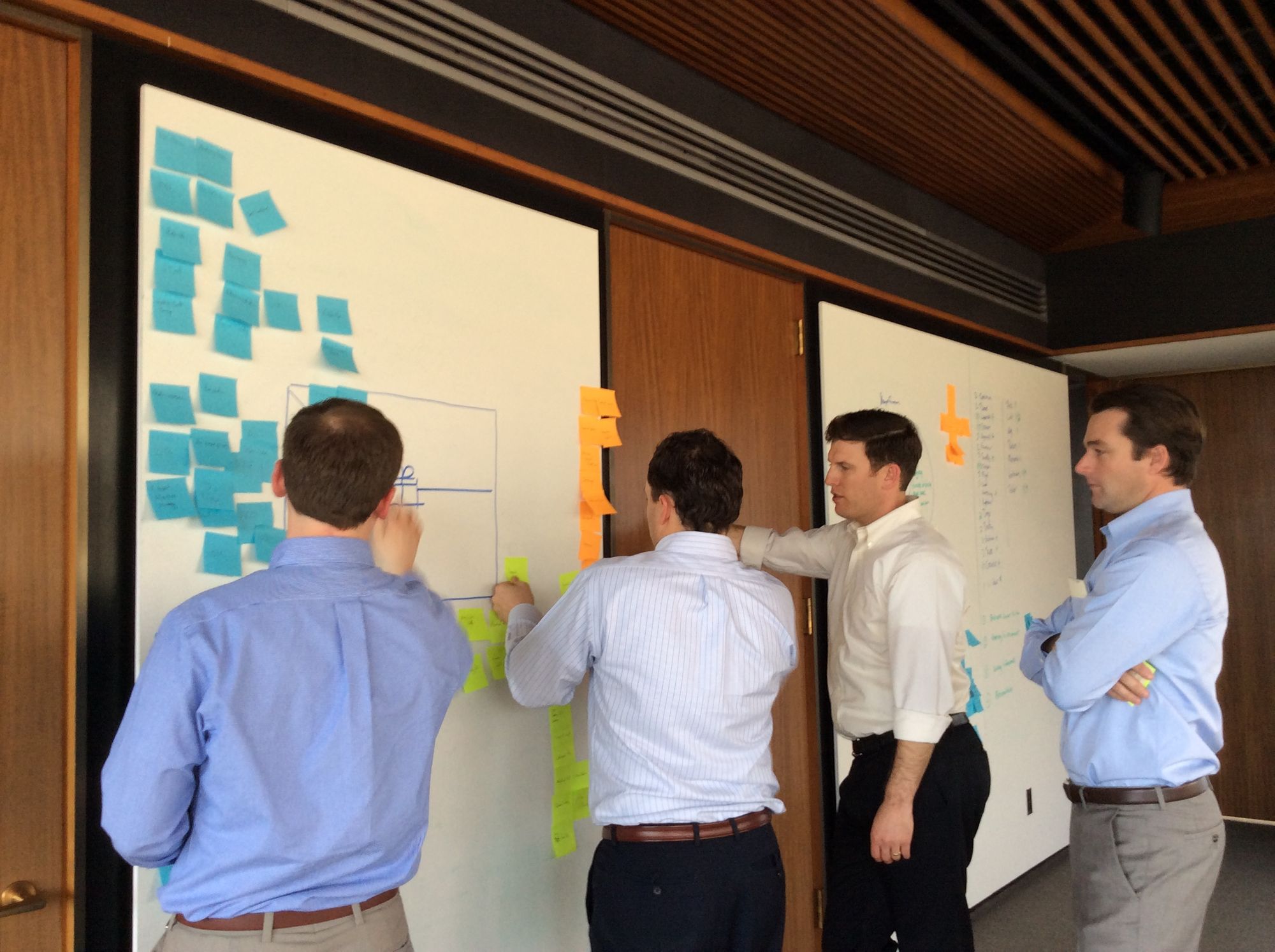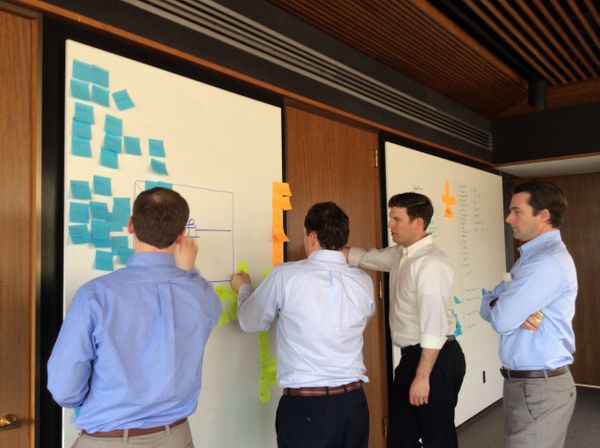 Improved Client Experience for a High Performing Financial Advisory Team

With a fresh research-based value proposition, improved digital deliverables, and a new client experience perspective, this high-performing financial advisory team is now delivering a differentiated service experience to existing and prospective clients.
The Client
Being part of Northwestern Mutual helps the team at Business & Estate Analysis (B&EA) provide exemplary service to their advisory and wealth management clients. Against the backdrop of a such a well-known national brand that serves investors of all types from all walks of life, B&EA leadership wanted to make sure that their future and current clients clearly understood the unique value of the Business & Estate Analysis team as a subset of the overall Northwestern offering.
I was hired to help the B&EA team refine and communicate their value proposition, rethink the user experience (UX) provided by the team, combine these efforts into new digital-first deliverables, and to make sure the new UX workflow was sustainable for their team after the project concluded. Over several months, I led the project with collaborators from the B&EA team, teaching the agile way as we did research, iterated on deliverables, and improved the client UX.
Fieldwork
First thing, we dove into workshop exercises to establish a first draft of the specific needs of each customer segment. To make sure B&EA is delivering what clients care about most, we took broad opinions formed over years of client service experience and refined them into specific value proposition statements that could be tested with real prospects and existing clients.
Next, I carried these value proposition theories into a dozen real customer interactions where I was able to directly observe the advisors and their clients during in-person consultative meetings. This time proved invaluable in testing our theories about what clients wanted (and why), provided a wealth of qualitative information about the lives of the clients and their opinions about the value of the B&EA team, and revealed where new opportunities might exist to bring additional value.
In conjunction with this qualitative research, we sent short surveys to 300+ existing clients serviced by two advisory teams. These surveys established base characteristics of the client cohort, including the first-ever Net Promoter Scores (NPS) measured for the two teams.
![Value Proposition Design Workshop](/content/images/2017/04/bea-workshop-02.png) ![Notes from Qualitative Fieldwork](/content/images/2017/04/bea-fieldwork.png) ![Stakeholder Surveys](/content/images/2017/04/bea-surveys-02.png)
Prototyping an Improved Experience
After doing research on the famous Northwestern Mutual column, historical inspiration helped me arrive at a solution for communicating the B&EA team as discrete from, but still aligned with, Northwestern Mutual's well-known brand. Metaphorically, if Northwestern Mutual is the capital in a column of certainty, and our advisors at B&EA are the base that the relationship relies on, then the life goals of the client—their story—will span the distance between the two.
Depending on the needs of the customer segment or individual client, this columnar metaphor creates a modular storytelling identity system that allows B&EA staff to modify communication materials as needed. Also, by assigning specific types of life goals to particular images, these images can be repeated as visual anchors throughout communication materials to orient the client across multiple touchpoints and over time. The column metaphor proved to be a solid framework for a B&EA beta brand[1], so we were off and running.
Carrying the new B&EA beta brand into the client experience, we next began the process of rethinking the client-facing deliverables. Not only did we need to serve a new generation of clients in a digital-first manner, but we also needed to accommodate their busy, just-the-facts contemporary lifestyle. Using Nancy Duarte's thinking about the very real differences between presentation, report, and a digital "explainer" doc, we transformed bullet-ridden walls of text, dense tables of data, and long-form written narrative into engaging presentations and useful reference documents.[1:1]
Opening up these different documents with an aspirational image helped set the tone that working with B&EA isn't the expected dry conversation. My idea was that the prospect will arrive with their own history or assumptions about the advisory experience, but B&EA's client-facing materials will upend that expectation. Bringing the visual anchors of the beta brand into the decks and documents also helped create a recognizable thread through the conversation. The project team and I created dozens of versions of these materials, delivering prototypes in real client meetings and conversations.[1:2]
Once we'd improved the team's presentations (and the visual display of financial data itself), I designed a new meeting structure that aligned first around the client's wants and needs, next around the advisor's expert counsel, and finally closing on how to grow their relationship.
![Beta Brand](/content/images/2017/05/bea-identity-03.png) ![Co-branded Aspirational Framing](/content/images/2017/04/bea-proto001.png) ![New Single-View Status Dashboard](/content/images/2017/04/bea-proto002.png) ![Bar Charts Re-designed for Readability](/content/images/2017/04/bea-proto003.png) ![Simplified Tabular Data](/content/images/2017/04/bea-proto004.png)
Storytelling to Communicate Value
Once new materials were in use at B&EA meetings with existing clients, we tackled how to tell the B&EA story to a new prospect. Realizing that the new business meeting was a first impression for the B&EA brand, we used the Storytelling Identity System to introduce the team, their value proposition, their core beliefs, and how a prospect may hire them.[1:3]
![Introduction of Team Branding](/content/images/2017/04/bea-ux001.png) ![Establishing Boutique Narrative](/content/images/2017/04/bea-ux002.png) ![The Why](/content/images/2017/04/bea-ux003.png) ![Value Proposition for Specific Customer Segment](/content/images/2017/04/bea-ux004.png) ![Call to Action](/content/images/2017/04/bea-ux005.png) ![Introduction of Basic Savings Philosophy](/content/images/2017/04/bea-ux006.png) ![Callback to Co-branding & Visual Language](/content/images/2017/04/bea-ux007.png)
Sustainability
All of these service changes were exciting, and the feedback was encouraging, but a big question lingered: how could this busy team (who are not designers, marketers, or technologists) sustainably keep up the pace with ongoing user research and iteration of deliverables without forgetting the important things we'd learned?
Here's how I set the B&EA team up for success:
All document and presentation prototypes were built with commercially-available office productivity software to allow for ongoing improvement.

The team was set-up and trained on do-it-yourself (DIY) communication tools that would help them do easy surveys, create short-form content, and share external content—all designed to help track how client interests change over time.

Lastly, to keep the new service experience, user research, and storytelling beats top-of-mind in a busy workplace, I created a set of ten Quick Reference cards to be posted up in the workspace of each advisor. When B&EA hires new staff, or when the current team needs a reminder, these explainers provide a quick refresh about the human-centered techniques now in use at the firm.
![New Marketing Materials & Tools](/content/images/2017/04/bea-marcom-02.png) ![Quick Reference Project Findings](/content/images/2017/04/bea-quickref.png) ![Storytelling Identity System](/content/images/2017/04/bea-final.png)
The Big Moment
B&EA was able to deliver their new advisory experience for several entirely new prospects right as our project was concluding. The feedback from prospects was very positive, with several remarking that they'd "…never seen anything like it…", and that they felt like the B&EA team understood their top concerns and needs. As a result of this project, B&EA has closed new business, and they've shown their existing clients that the team is committed to ongoing improvement.
---
Delivering a great experience—and communicating clearly—both are crucial in our line of work. As our clients have become more comfortable with the digital lifestyle, I knew our team needed to be able to step it up to serve people in the way they want to be served. I also knew that our team has a great story about our value, and that value needed to be told in a straightforward, non-technical manner.

Joe did a great job teaching us how to tackle these, showed us how agile development produces better results, and he really got in there with us. The experience we're providing now is a real cut above that of our colleagues and competitors.

— Beau Brewer, Managing Partner, Business & Estate Analysis
---
B&EA is now the only Northwestern Mutual team in the United States providing a contemporary, digital-first, human-centered service experience to advisory clients.
---
---