WomanCare Global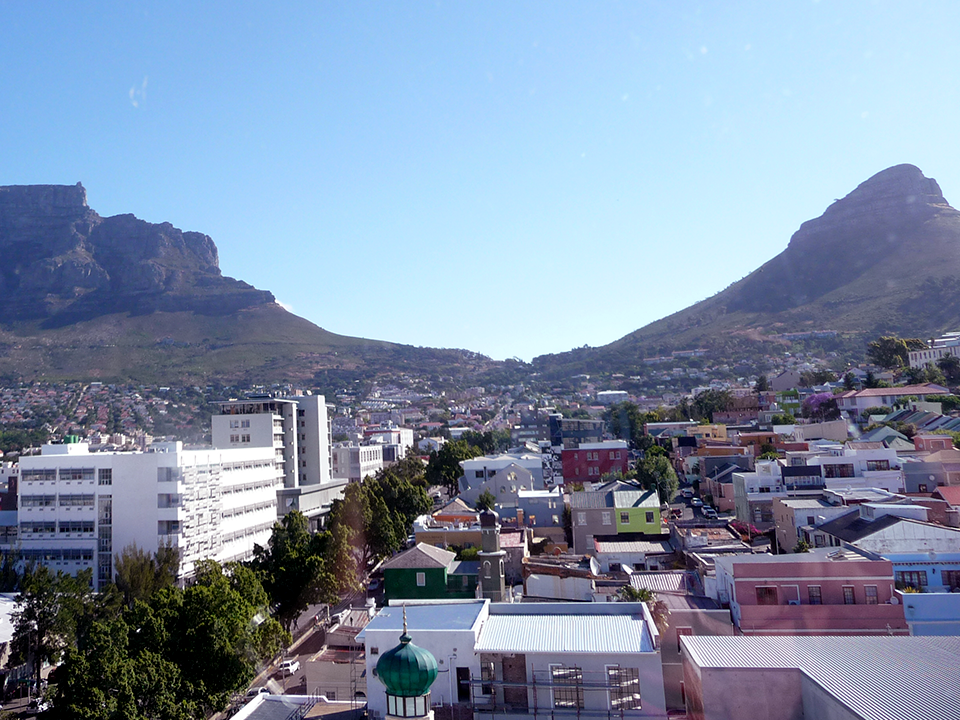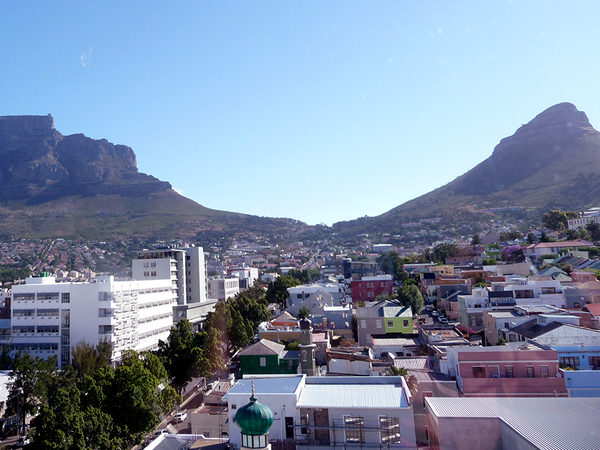 Field Data Capture & Reporting Platform for a Global Health Nonprofit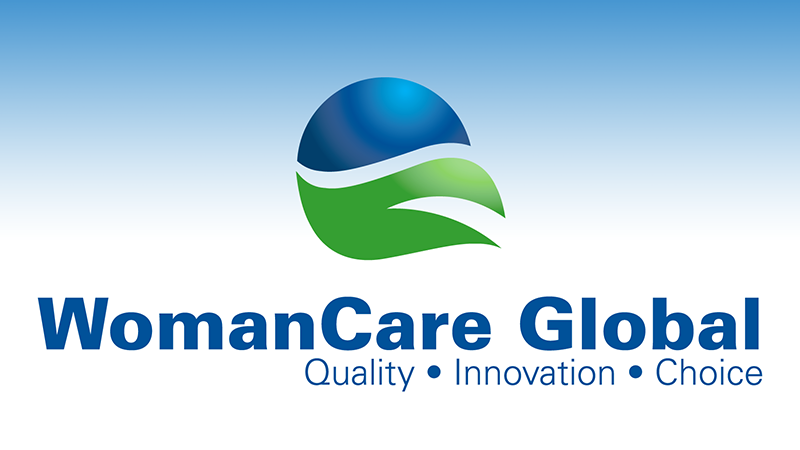 With a new digital field data collection and reporting platform that requires no Internet connectivity in remote parts of Kenya and South Africa, this global women's health nonprofit was able to cut their time-to-decision by as much as 85%—and my team and I built and shipped it in less than three months.
The Client
WomanCare Global (WCG) is a nonprofit that provides reproductive health resources to women and girls in the developing world. WCG offers low-cost medical devices, training for doctors and healthcare professionals, and their MAX program collects data on health outcomes and wellness metrics. To provide these services in regions where infrastructure is underdeveloped, the WCG leadership and research teams (based in the United States) employ a large team of field researchers who visit clinics, collaborate with health professionals, and review data recorded in paper log-books kept onsite.
The Challenge
In 2012, WCG MAX researchers and leadership were struggling with timely delivery of resources to remote clinics in and around Johannesburg, South Africa and Kisumu, Kenya. The root of the problem was a __painful analog field data collection process—transcribing data from paper log-books kept at each clinic was time-intensive and error prone. Field agents often traveled for days by motorcycle to reach remote facilities in surrounding towns and villages—places with no Internet connection at all. When they returned to the city—Johannesburg or Kisumu—field agents would each manually tabulate their data into separate spreadsheets, then connect at an Internet café to email the documents to the research team. Next, the US-based researcher would compile data from multiple spreadsheets into a report for the WCG leadership team.
![WCG Staff Fieldwork in Kenya & South Africa](/content/images/2017/05/wcg-portfolio.001.png)
WCG leadership would then make decisions about where to send resources and staff. The struggle was that by the time WCG had processed the MAX field data, made decisions, and sent resources and staff, the clinics' needs had often changed.
With a regular four to six week lag between a field request and the MAX team's ability to respond , WCG needed a new way of working.
Finding a Path to Digital
Digitizing analog paper workflows is nothing new. In fact, WCG's original idea for solving this problem was a familiar one: buy a stack of Windows laptops with Microsoft Excel, mail them out to the MAX reps out in the field, collect spreadsheets. This was the workflow in 2013 when I learned about the project, but everyone at WCG knew spreadsheets wouldn't scale up for additional regions, countries, and field staff in the MAX project.
At the time, WCG leadership was also considering a quote from a custom software development firm in Washington D.C. The firm specialized in Java-based flip phone survey apps for non-governmental organizations (NGOs) like WCG who collected health data from the field. Quoted in the low six-figures with a one-year timeline, WCG's leadership team thought that this route would be costly, but they hoped it would produce a worthwhile improvement over the existing process.
As I learned more about the project, I suspected there was a more versatile, cost-effective, mobile-friendly solution out there, especially among all the new business workflows being developed for iOS devices. At this time, the iPhone had been out in corporate America for about five years, iPad for about two years, but the idea that a tablet could be a useful business device for content collection or creation was still a debatable proposition to many decision makers.
From Spreadsheets to a Native App
After learning as much as I could about the project needs via conversations with the US-based research team, I did research about emerging iOS frameworks available for field data collection. Confident we could design and deploy something better than a barebones app running on a tiny flip phone, I proposed that WCG hire my team to prototype a different solution. WCG agreed, and we got started right away to design and implement a pilot with 20 field agents canvassing 300 clinics monthly.[1]
First up, we dove into the maze of data collection spreadsheets that the MAX team used as a rudimentary database to collect and compile field information. Employing skip-logic, sub-forms, pick lists, and native iOS data collection widgets, we were able to consolidate and simplify this slew of manually-linked spreadsheets. Next, we reviewed the questionnaire that MAX field researchers were using to survey healthcare professionals at rural clinics. We hired a contract Survey Designer from the healthcare industry to help us rewrite all the survey questions as standards compliant, with proper language and nomenclature. The surveys became easy to answer with mostly yes/no or multiple choice options.
The advantages of capturing field data in our app became immediately apparent to the WCG MAX team. Not only was it faster to use a shorter form on a touch-tablet versus a spreadsheet on a laptop, but the device hardware opened up additional rich capture options. With the iPad, we could poll iOS for GPS coordinates and attach them to the metadata for the record, allowing staff to later browse stored records via a map interface. The built-in camera and microphone also collected useful data: field reps could attach interview recordings to a record, and as a backup against transcription errors, attach photos of their data source—pages from each clinic's paper log-book.
![Mobile Data Capture](/content/images/2017/05/wcg-portfolio.002.png)
A New Way of Working
The new cloud-based data collection platform—combined with iPad—enabled us to create a whole new way of working for WCG and the MAX team. All the field staff already used a Windows laptop and Blackberry phone, so I knew we'd be able to quickly get them up to speed on iPad and our app. We created videos and presentations to walk new users through device setup, configuring their business email, and using an app-provisioning portal we deployed to install all the software and reference materials they'd need to get started. After all the devices were delivered to Johannesburg, we did a group training over Skype and walked the field staff through all aspects of doing their job with these new tools.
From there, our 20 pilot users started sending us immediate feedback on the new experience:
Full offline versatility was the real "killer app"—a huge benefit in the field. Data was captured offline, then automatically uploaded to the cloud when the field rep returned to the city and the device connected to Wi-Fi—this saved the field rep hours of data entry time__.

Bulky laptops were left behind for days at a time—with business email, Skype, and office productivity apps installed on a lightweight, low-power iPad, staff could be fully mobile with longer productive time between recharges.

Tweaks, corrections, and improvements to the data capture forms could be made by our team almost immediately and pushed out to the field, no new app build or App Store submission required—just an in-app sync process from the field rep. After we trained the MAX project manager, WCG was able to make their own changes to the forms also.

New staff appreciated the self-service setup materials and WCG-specific app portal provided by the dedicated Mobile Device Management (MDM) software we stood up for the MAX pilot.
Back in the United States, WCG leadership and the MAX team appreciated the peace-of-mind offered by the platform's SSL encryption between field devices and the cloud, activity logging, and role-based permissions, but the thing that everyone was most excited about was access to the newly flowing data. Our pilot platform was so immediately useful, WCG MAX leadership presented on this new technique for collecting field data at NGO health conferences in Kenya and India.[1:1]
![Field Agent Training & Conference Presentations](/content/images/2017/05/wcg-portfolio.004.png) ![New Platform & Data Export Options](/content/images/2017/05/wcg-portfolio.003.png)
Provide Smart Insights, Fast
Normalizing the MAX data stream between the collection tools and reporting deliverables was the next step. Built on a cloud-hosted middle-tier, custom services and automations we created fed a reporting infrastructure for WCG leadership. Scheduled multiple times per hour, our services pulled the raw record data from the collection database, validated and normalized it, then pushed sanitized records into a second reporting database.
From there, we populated real-time dashboards to give WCG fast access to the metrics they cared about. These dashboards presented the MAX data in a clear, understandable format and gave the bird's-eye-view WCG leaders needed to make informed decisions. Additionally, MAX project partners, clinics, health agencies, and in-country leadership received automated reports specific to their needs, generated as PDFs and delivered via scheduled email.
![Real-time Dashboard](/content/images/2017/05/wcg-portfolio.005.png) ![Advanced Reporting](/content/images/2017/05/wcg-portfolio.006.png) ![Results](/content/images/2017/05/wcg-portfolio.007.png)
---
We launched a digital data collection platform for WCG in a single quarter, complete with a native app, cloud-hosted storage, and a robust reporting infrastructure—a 70% cost savings and 75% time savings over the flip phone app that was their previous plan.
---
---