Transformed Digital Workflow for a growing video production company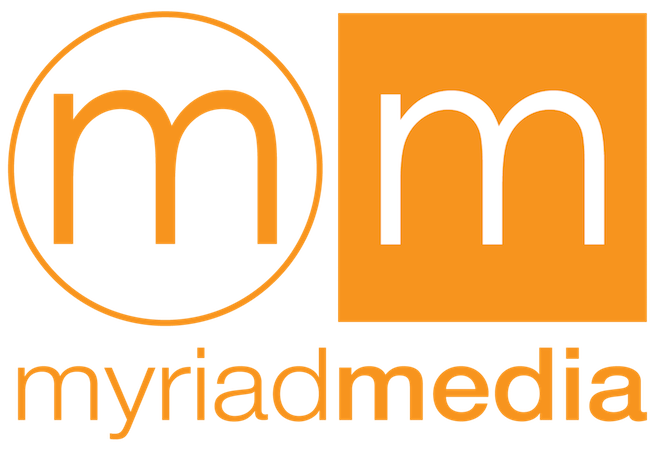 An increased demand for their services led Raleigh-based video production studio Myriad Media to grow their team from five to twenty people in less than two years. With the new larger team in place, the company's leadership had to figure out how to scale the production process accordingly.
Like most folks in this situation, Myriad's executive team started by looking for new productivity tools that would be able to handle more people, more projects, and more traffic—what was unusual about Myriad was that they accompanied their technical search with a parallel effort to find a new, forward-looking way of working. Their assumption was that new tools would require new thinking about the work—first of which was the idea that all staff must be able to work anywhere and anytime, completely mobile with access to all necessary business resources and information.
When Myriad engaged my team and I to help them with this new workflow design, I was pleasantly surprised to hear about their belief in an "anytime, anywhere, any device" solution. When we did this project in 2013, that idea was becoming more commonplace in large corporations, but was virtually unheard of in a boutique creative shop at the time, especially one handling large video assets.
Over six months, I led the agile project to build shared consensus on the path forward, map out best-fit roles and new ongoing responsibilities for the team, and I selected, integrated, and automated a new set of business productivity tools for the company.1
Conversations on the New Work
We started our discovery with a full staff workshop to discuss shared goals, the why of the work that Myriad does, and how a shared understanding among the staff creates the foundation for successful adoption of new tools and workflows. Fieldwork continued from there with staff interviews, team meetings, and one-on-one conversations. These individual and group conversations helped foster new thinking about best-fit roles, day-to-day responsibilities, and collaboration techniques that could be used to help Myriad enter the next phase of their company story.
The goal: transforming the internal user experience for how the staff handle day-to-day client work and team collaboration.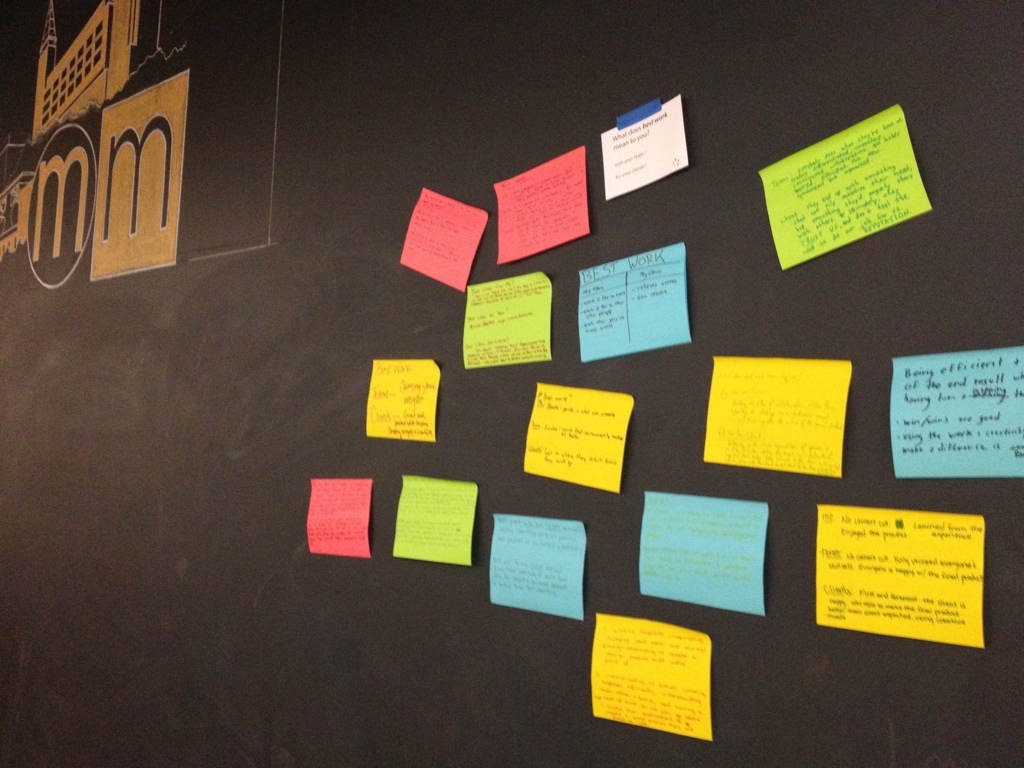 Preserving a Legacy
Once we had agreement on shared goals for the new workflow, we began planning on how to get from the current state to the desired state—a journey to a new world. The first challenge was to determine what we'd "pack" for the trip to a new way of working. My team and I examined Myriad's legacy data, a rich collection of over twenty years of client work, and made a migration plan for preserving this data.
Next, we built automations to clean up years of technical debt in old business data that was not cross-platform or cloud-ready. My team embedded with Myriad and worked side-by-side through nearly 100 hours of reconciliation and reorganizing of project data, company communications, and content-management data—from there we were able to assist Myriad in migrating the cleaned data to a new suite of cloud-hosted, always-on business systems. From design artifacts and footage to internal and external communications, historical company information became newly searchable, organized, and easy to navigate.
New Digital Tools, Streamlined Process & Training
Next, my team and I helped a small group of staff pilot the new ecosystem of cloud-hosted tools that would allow Myriad's whole team to collaborate on their work in a future-forward manner. During the pilot, we completed migrating legacy data into these new business systems, and we gathered feedback and suggestions from the pilot team. When we were ready to launch, I created and led trainings for the executive team, key staff, and I led two all-hands meetings focused on how to adopt a completely mobile, work-from-anywhere approach to contemporary collaboration.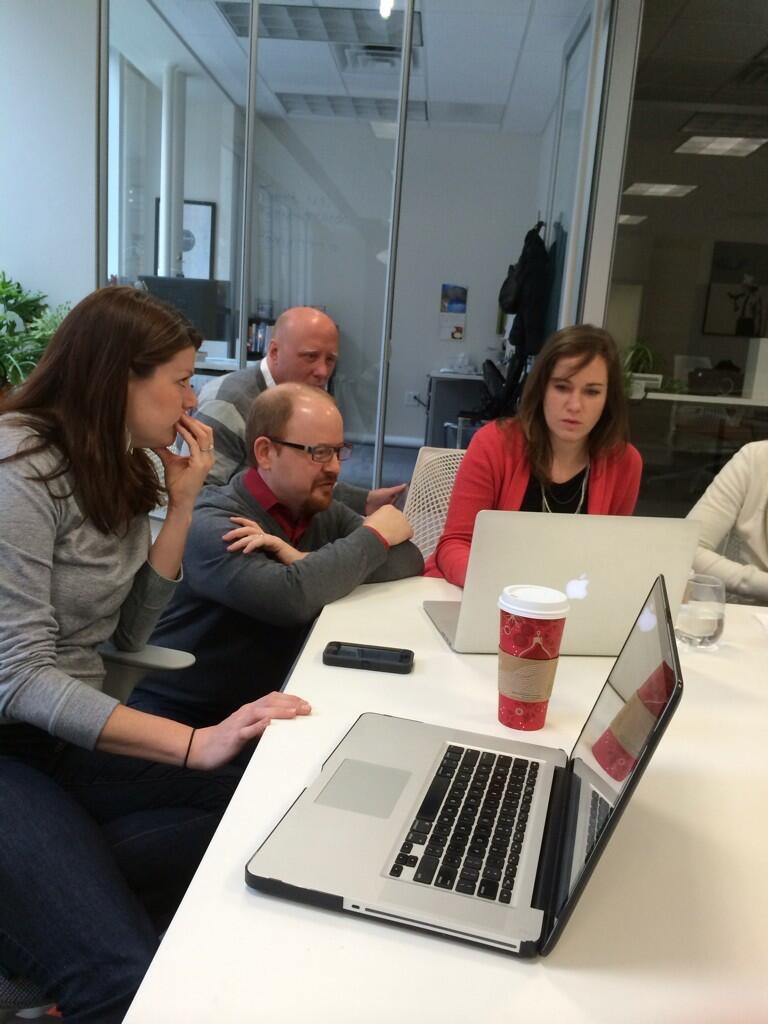 Software Development: Custom Automations
When selecting and building out all the components of Myriad's new workflow, expandability via integration and automation was a primary requirement of the tools we chose. In my discovery process with Myriad's team, I found a repetitive and time intensive task that was a perfect candidate for a new custom automation—the work of setting up a new client project. The original process required identical information to be populated in different business systems and for different departments—I immediately knew that we could eliminate this busywork.
So, I led product development on a custom automation that did all new project set-up tasks across multiple business systems in one step, and which created a single dashboard of all open projects for easy reference. This custom software development of a business system automation allowed Myriad's production team to take that time back for more fulfilling and profitable work.2

Myriad Media continues to be a Raleigh success story, especially as their reputation for compelling storytelling grows out in the wide-world. I'm proud of the work I contributed toward helping their team scale up for ongoing success.
---
As a growing firm, it was time to take our internal collaboration applications and processes to the next level. Joe and his team created the roadmap, dug into the details with us, and helped us get there. The result was a new ecosystem of business tools designed for our mobile team.

— Will Feichter, President & Partner, Myriad Media
---
Myriad's team got the resources they needed to work in a fast, responsive, mobile manner, helping them serve their growing network of Fortune 100 clients.
---
At Sparktivity, Sarah Mason was my co-chair on this project as lead researcher and ethnographer. She and Kate Thompson helped produce earlier drafts of this case study. ↩

Thanks to Will Feichter, Ricardo Roberts, Tony Cope, and Chris Young of Myriad Media for their collaboration on this project. ↩